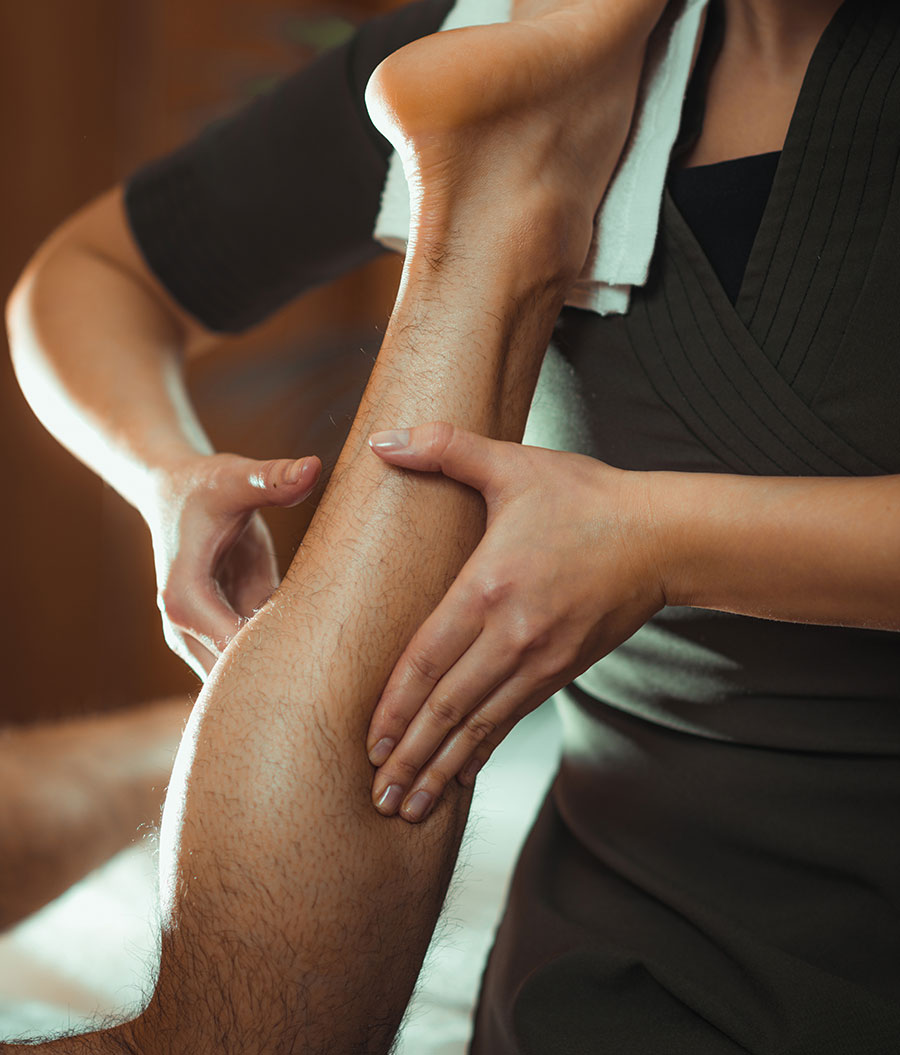 Sports Massage is a special form of massage. It is typically used before, during, and after athletic events. The purpose of the massage is to prepare the athlete for peak performance, drain away fatigue, relieve swelling, reduce muscle tension, promote flexibility and to prevent injuries.
Sports Massage is geared specifically to the athlete. This massage focuses on muscles that have seen a large degree of stress and use, often to the point of overuse. Normally, these are muscles that have seen repetitive and aggressive movement as a part of the overall sport or competition.
The main purpose of sports massage therapy is to help alleviate the stress and tension that builds up in the body's soft tissues during physical activity.  Sports massage can help prevent those annoying injuries that so often get in the way of performance and achievement, whether a person is an athlete or a once a week jogger.
Massage Therapy can play an important role in the life of any active individual, whether you are training for an event or simply enjoy a game of ball with your friends.
Massage Therapy can treat a variety of sports-related conditions, including:
Tendonitis and overuse injuries
Plantar fasciitis
IT Band syndrome
Shin splints
Ankle sprains
Muscle strains